Welcome to "Piano Intensive," an extraordinary event presented by the San Jose International Piano Competition.
Designed for young pianists interested in bringing their performance and playing skills to the next level. This exclusive event is truly a once-in-a-lifetime opportunity, led by the esteemed Professor Antonio Pompa-Baldi.
Participants in the program will embark on a transformative journey, having the opportunity to have two private lessons, active involvement in a high level master class, and the chance to witness Mr. Pompa-Baldi's mesmerizing opening concert. The event includes a delightful cocktail reception, fostering connections with fellow pianists and distinguished guests. Participants will also have the opportunity to have a professional headshot taken to help with professional development.
APPLICATIONS ARE DUE JULY 7, 2023
DATES: July 23 – 25
VENUE: Valley Christian
100 Skyway Drive, San Jose, CA
OPEN TO PIANISTS: Ages 10 and up
APPLICATION FEE: $100
PARTICIPANT TUITION: $1100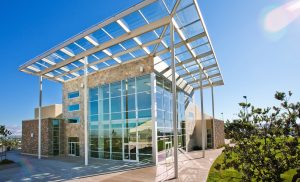 Opening Concert with Antonio Pompa-Baldi
July 23: 7:00 - 8:30pm (PDT)
July 23: 7:00 - 8:30pm (PDT)
Join us for an inspiring performance by Antonio Pompa-Baldi
Private Lessons & Master Classes
July 24: 10:00am – 5:30pm
July 24: 10:00am – 5:30pm
Participants of the Piano Intensive program will engage in private lessons during the first part of the day, followed by master classes in the second part.
Private Lessons, Master Classes, Closing Dinner
July 25th: 10:00am – 8:30pm
July 25th: 10:00am – 8:30pm
The final day for participants of the Piano Intensive program includes private lessons beginning at 10:00am, followed by master classes starting at 2:00pm, concluding with a closing dinner at 7:00pm for all attendees.