Competition Master Class with Dr. Namik Sultanov
In anticipation of our summer 2023 festival, SJIPC is thrilled to offer a live, in-person masterclass with our illustrious panelist, Professor Namik Sultanov.  Three local aspiring artists will present their finest execution of classical and romantic favorites, and we will get to see how each can transform their music-making into something even greater with the help of a master.  A Q&A with Dr. Sultanov will follow, encompassing a variety of musical and pedagogical topics.
This competition masterclass will be the first SJIPC gathering in a series of events, but not the last.  We're planning a season of celebration, promotion and cultural outreach before our live competition this summer!
MASTER CLASS PROGRAM
Lisa Saito
Kinderszenen by Robert Schumann
I.  Von fremden Ländern und Menschen
II. Kuriose Geschichte
III. Hasche-Mann
IV. Bittendes Kind
V. Glückes genug
VII. Träumerei
Leo Tsai
Sonata Op.14, No. 1 – Allegro by Ludwig Van Beethoven
Siddharth Pant
Sonata No. 31, III Mov by Ludwig Van Beethoven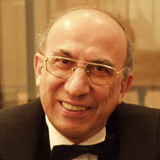 Seating is very limited – Order your tickets today!